#1 Best Restaurant & Facilities Kitchen Exhaust Cleaning Company
We apply NFPA #96 standards for Kitchen Exhaust System Cleaning
We provide a Health & Safety Certificate as per NFPA 96 standards along with before/after pictures when completed
We will provide our WSIB and Liability Insurance information before start of work
Grease accumulation on hood vents can be a potential fire hazard, making proper cleaning and maintenance essential. Professional hood cleaning services possess the specialized tools and knowledge to safely remove residue from the ventilation systems, mitigating any risk of ignition.
Over time, grease and grime can accumulate on hood vents, reducing their efficiency and potentially causing them to malfunction. Professional cleaning can help restore the efficiency of the vents and help ensure they are operating at their optimal level.
By not cleaning your hood vents, you are risking bacteria and other dangerous contaminants spreading through the air. This can lead to severe health issues for employees and customers alike. Professional ventilation system cleaning is recommended to reduce this risk of contamination and enhance the indoor air quality for a cleaner, healthier environment overall.
Milton Hood Cleaning is an authorized and qualified hood cleaning service, ready to provide routine maintenance and thorough vent cleaning. Our technicians come equipped with the tools and techniques to clean your hood vents, leading to a safer and more efficient system. Contact us to see how our services will make your commercial kitchen operations much easier.
Don't take chances with your safety – contact Milton Hood Cleaning today to ensure the best ventilation system maintenance and cleaning available.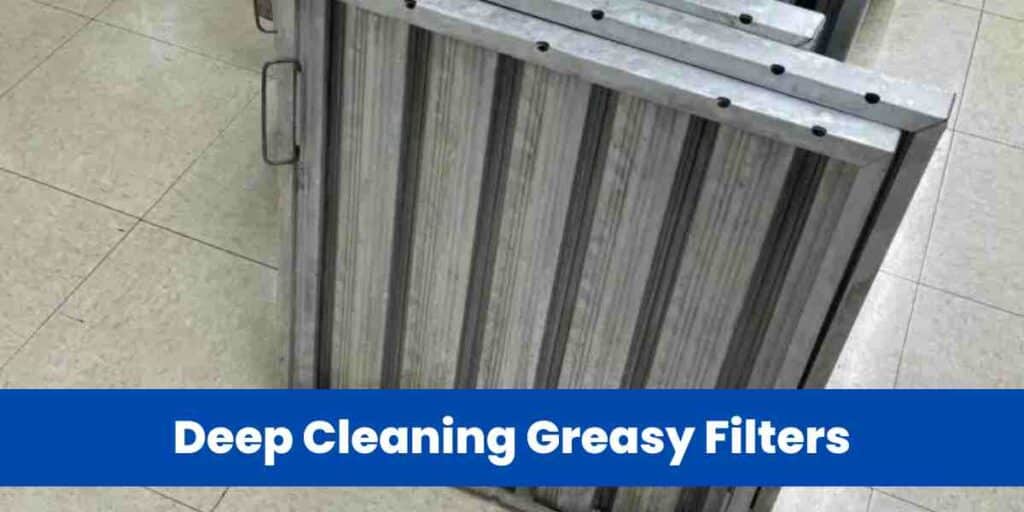 Cleaning Hood Vent and Range Hood Filter in Milton
Milton Hood Cleaning is a company that provides hood cleaning services for commercial kitchen ventilation systems. During maintenance, we typically follow a specific process for handling hood filters:
First, the technicians will remove the hood filters from the kitchen ventilation system. This is typically done by lifting or sliding the filters out of their housing or loosening any screws or clips holding them.
Next, the technicians inspect the filters for any damage or excessive grease build-up. If the filters are heavily soiled or damaged, they will be replaced with new ones.
If the filters are not soiled or damaged, the technicians will clean them using a combination of hot water, degreaser, and pressure washing. This helps to remove any accumulated grease or grime from the filters.
After the filters have been cleaned, the technicians will dry them thoroughly to prevent rust or corrosion from forming.
Finally, our technicians will re-install the clean, dry filters into the kitchen ventilation system, ensuring they are properly seated and secured.
Throughout this process, our team at Milton Hood Cleaning follows all appropriate safety guidelines and uses a proper protective gear to ensure that the hood cleaning process is completed with safety at the forefront of the operation.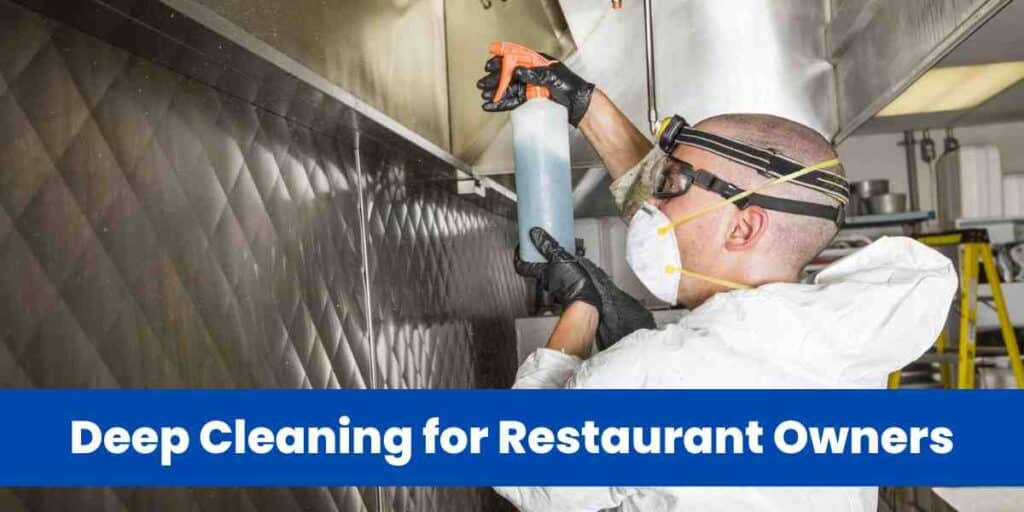 Vent Hood Filters Cleaning
We have the expertise and experience necessary to safely and effectively clean vent hood filters. Our technicians have specialized equipment and cleaning solutions that can remove even the most stubborn grease and grime.
Milton Hood Cleaning can provide a more thorough cleaning than a restaurant staff. We will not only clean the visible parts of the vent hood but also access the hidden parts of the hood system, such as the ducts, fans, and flues that can also accumulate grease and grime.
Many local and state health and safety codes require a professional to clean commercial kitchen vent hood filters. Failing to comply with these regulations can result in fines and penalties. We will provide documentation and certification that the cleaning has been done according to the code. So, don't wait any longer – contact Milton Hood Cleaning for professional and reliable vent hood filter cleaning.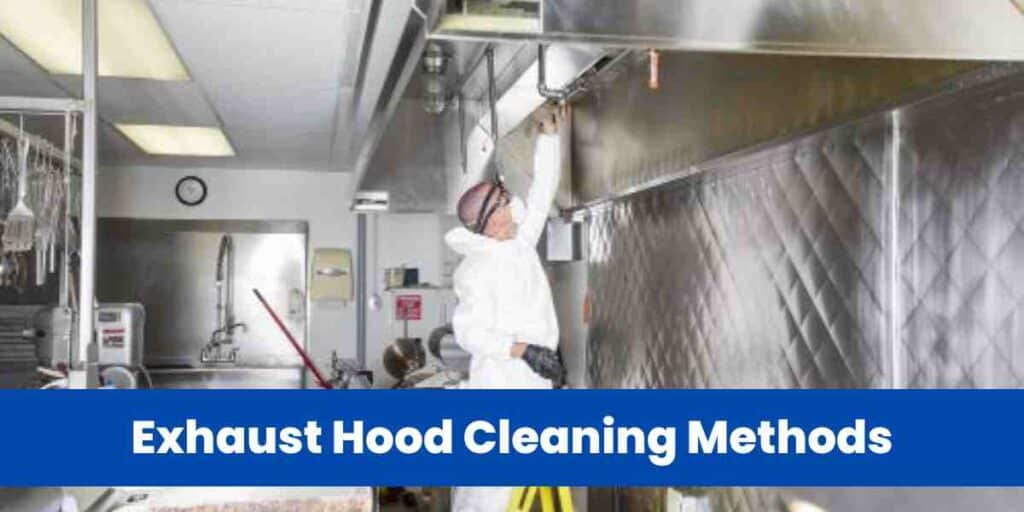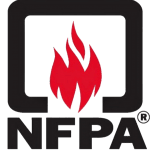 Our Fully Trained Service Technicians Follow The NFPA 96 (National Fire Protection Association) Standards for Hood & Kitchen Exhaust Cleaning.
Get Your Free Hood Cleaning Estimate Now!
We Have The World's Most Awesome Clients










Milton Hood Cleaning is the ultimate resource for all your hood vent needs! Our expertise in this field puts us ahead of the competition, making us a top choice when searching for quality services. Our technicians offer experience in commercial kitchen ventilation system maintenance and cleaning. We guarantee to ensure the functionality of your hood vents thanks to our thorough inspections, cleanings, and ongoing maintenance.
Restaurant Vent Hood Cleaning Near Me
Keep those vent hoods clean and up to code by hiring Milton Hood Cleaning. If your restaurant or food service establishment is within the boundaries of Milton, ON, or in nearby areas, then you can take advantage of the following services:
– Hood vent cleaning
– Grease trap cleaning
– Exhaust fan installation and maintenance
– Air filter replacement and maintenance
– Fire suppression system services
Don't leave your restaurant's ventilation system in the hands of amateurs. Contact Milton Hood Cleaning and get the most out of your investment in hood cleaning.
Vent Hood Cleaning Prices
in Milton
The fee associated with vent hood cleaning is contingent on several aspects, including the hood's measurements, its usage (i.e. restaurant versus retail store), and the required level of sanitation.
In Milton, ON, prices for vent hood cleaning range from $75 to $125, depending on the abovementioned factors. For a more accurate quote, please do not hesitate to contact our team of experts at Milton Hood Cleaning.
Vent Hood Cleaning Services
Our professional vent hood cleaning team will inspect the kitchen vent hood, ductwork, and exhaust system to identify potential issues or areas that may require special attention.
The hood, ductwork, and exhaust fan will be cleaned to remove built-up grease and debris. This may be done using various methods, such as scraping, power washing, or chemical cleaning. The hood and exhaust system filters will be removed, cleaned, or replaced as needed.
The hood, ductwork, and exhaust system will be sanitized to kill any bacteria or other microorganisms that may be present. Likewise, the hood, ductwork, and exhaust system will be reassembled and tested to ensure everything is working properly.
We will also provide documentation and certifications that the job is done. This documentation is useful for record-keeping and insurance purposes.
Please be aware that some companies or municipalities may have slightly different requirements; confirming those with the cleaning company and authorities is important. It's also worth noting that a regular cleaning schedule is important to maintain the safety and efficiency of your hood system, hence checking the frequency recommendations with the cleaning company.
Keep the hoods on your commercial kitchen, i.e., restaurant, cafeteria, food trucks, and so forth, up to code with Milton Hood Cleaning. Let our technicians take care of your kitchen's ventilation systems and guarantee they run efficiently. We can clean, maintain, and inspect these essential components to ensure everything is in top condition.
Commercial Kitchen Cleaning
Milton Hood Cleaning's complete commercial kitchen cleaning program incorporates the following components:
Kitchen Equipment: The cleaning program should include regular cleaning and sanitizing all kitchen equipment, such as ovens, ranges, grills, fryers, and microwave ovens.
Kitchen Surfaces: All kitchen surfaces, including countertops, tables, and prep stations, should be cleaned and sanitized regularly. This includes cleaning and sanitizing cutting boards, sink areas and draining boards.
Floors and Walls: The floors and walls of the kitchen should be regularly cleaned and sanitized. This includes sweeping, mopping, and degreasing as needed.
Exhaust Systems: The hood, ductwork, and exhaust system should be cleaned and sanitized to remove grease and other debris and prevent harmful microorganisms' build-up.
Refrigeration and Freezer: Cleaning the interior and exterior of the refrigeration and freezer units, including door seals and gaskets.
Food Storage and Preparation Areas: Cleaning and sanitizing food storage and preparation areas, including dry and cold storage, to prevent cross-contamination and the growth of harmful microorganisms.
Dishwashing Area: The cleaning program should include regular cleaning and sanitization of dishwashing and ware washing areas, including sinks, dishwashing machines, and utensil washing areas.
Pest control: Routine inspection and extermination of pests like rodents, cockroaches and ants.
The frequency of cleaning and the specific methods used may vary depending on the establishment type and the kitchen use level. It's also important to follow the local health department regulations and codes.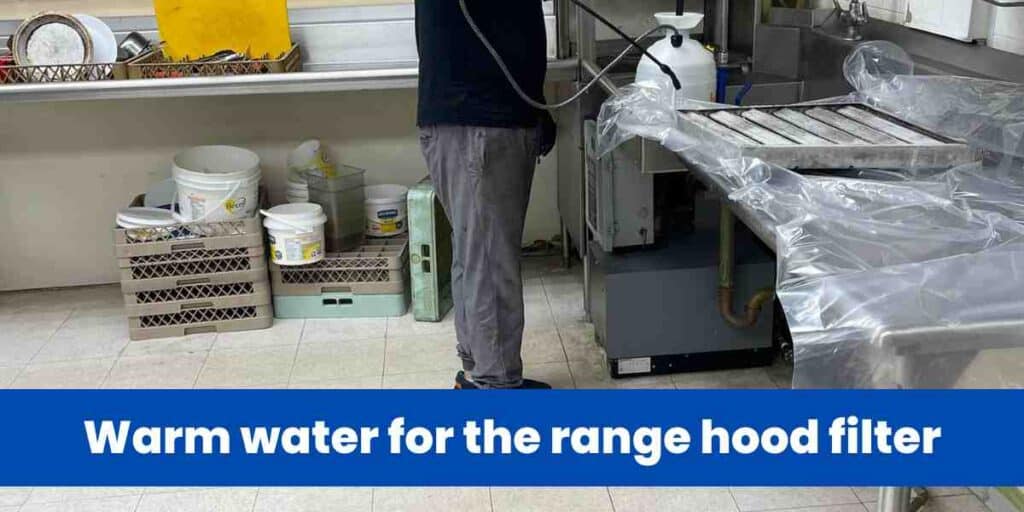 No matter the cooking frequency or the size of the kitchen, Milton Hood Cleaning delivers consistent and reliable restaurant-hood cleaning services.
We offer commercial kitchen cleaning, from one-time cleanings to regularly scheduled maintenance programs. Our hood cleaning services include:
Removal of Grease Buildup – Thoroughly scrubbing and removing grease from all exhaust system components, such as ducts, fans, vents, and filters.
Cleaning and Sanitizing – To ensure a safe and hygienic environment, all countertops, tables, and prep stations must be thoroughly cleaned and sanitized.
Inspection – A comprehensive exhaust system analysis is essential to prevent any unnecessary obstruction or harm.
Documentation – Our certifications satisfy all the requirements mandated by local health departments, ensuring that you receive the necessary documentation.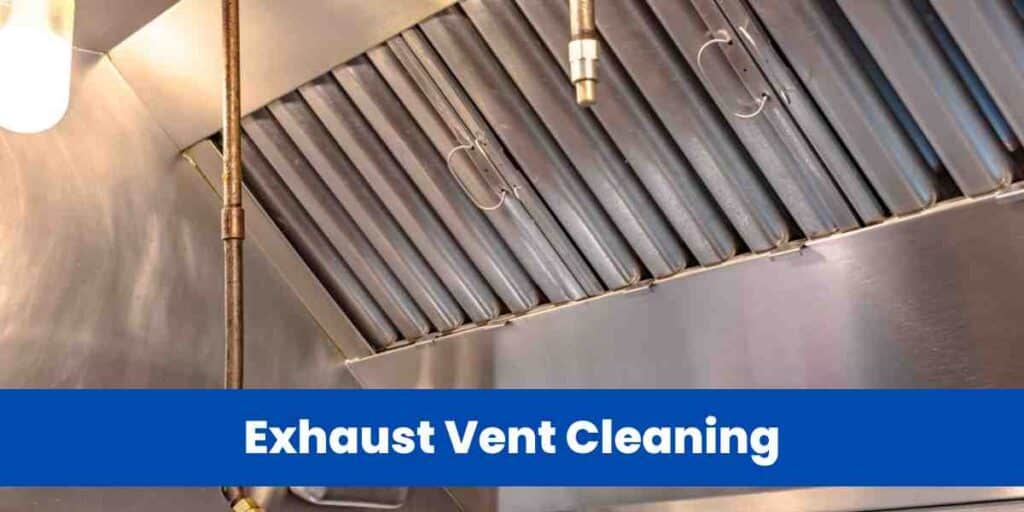 For the safety of your customers and staff, it is critical to consistently clean commercial kitchen hoods and exhaust vents. Through this consistent maintenance, you can avoid potential health department violations and reduce fire risks caused by accumulated grease buildup. This should include regular cleaning ductwork, fans, and filters for optimal air quality.
Milton Hood Cleaning's expert technicians offer comprehensive vent cleaning services to ensure your business operations run efficiently and safely. Our products are effective and eco-friendly so that your customers remain safe while you care for the environment!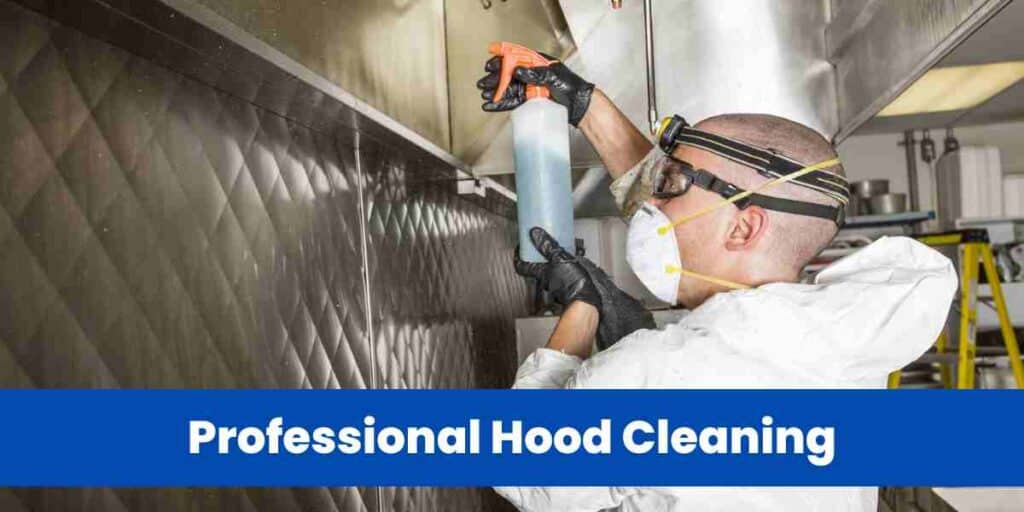 Professional Hood Cleaning
Expert hood cleaning services will help protect your restaurant and its patrons by ensuring that the kitchen is clean and safe. Regular hood cleaning and proper maintenance practices can help maintain a healthy and productive work environment.
At Milton Hood Cleaning, you're getting a partner with an all-inclusive cleaning solution that will meet local health regulations and satisfy your needs for a safe and healthy kitchen. How do we do this? Simple: sticking to what works. For instance, our power washing and steam combination process are effective and non-toxic. With regular cleaning, you can trust us to keep your kitchen clean and help you avoid unnecessary risks.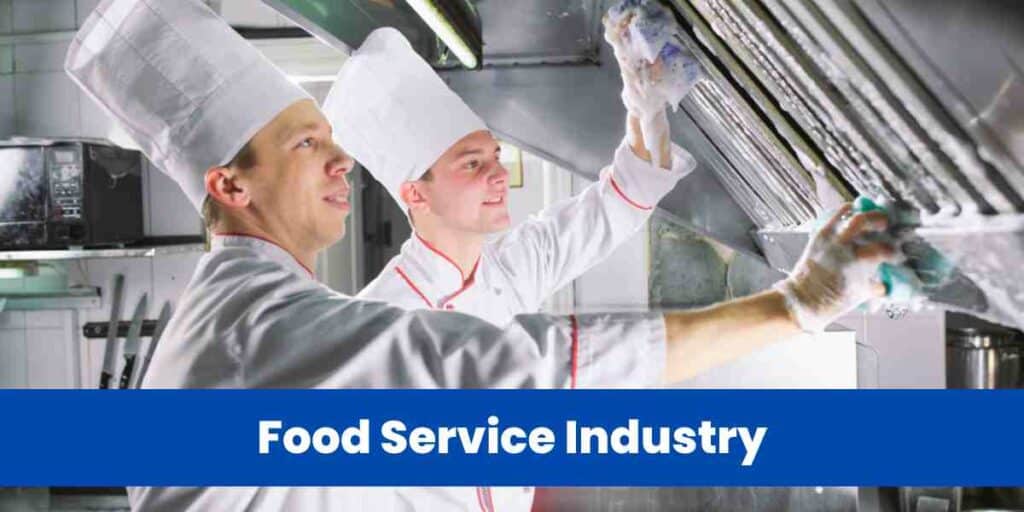 Every type of food establishment is under the constant pressure of health and safety codes. The food service industry is held to the highest hygiene, cleanliness, and sanitation standards. All commercial kitchens must adhere to these regulations to maintain a clean environment for customers and employees.
We at Milton Hood Cleaning know this all too well. We've helped hundreds of food service businesses meet their health requirements with the help of our reliable, superior service. Contact us to learn how our cleaning service will keep your business running for years.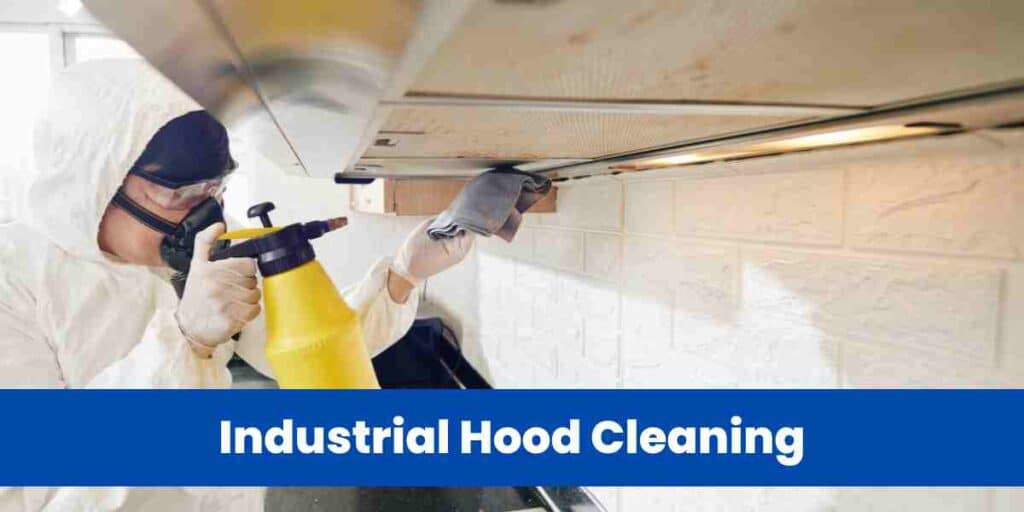 We are a company specializing in not just hood cleaning but also industrial cleaning, sanitation, and disinfection. Our services are perfect for any industry that needs to clean surfaces or equipment regularly. We provide comprehensive solutions to ensure industrial workplaces' health, safety, and appearance.
Our team is thorough in its approach to industrial cleaning and will not leave a single surface untouched.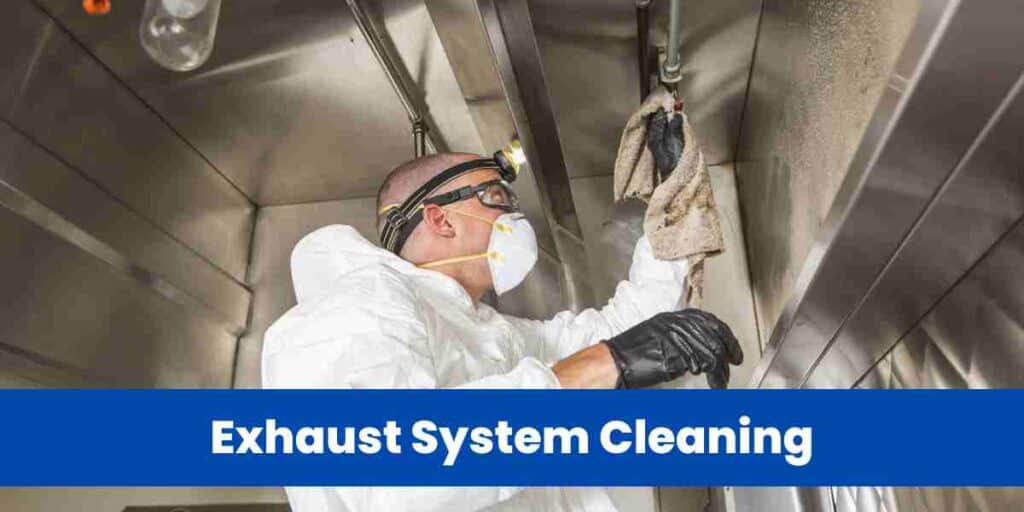 Kitchen exhaust systems require professional cleaning for two reasons: first, to ensure safety and reduce fire hazards, and second, to improve air quality. The hood cleaning process involved the removal of grease buildup from all exhaust systems components, i.e., ducts, fans, vents, and filters.
Milton Hood Cleaning takes care of all your exhaust system cleaning needs, regardless of the size of your kitchen or the frequency of cleaning you require. Give us a call for more information.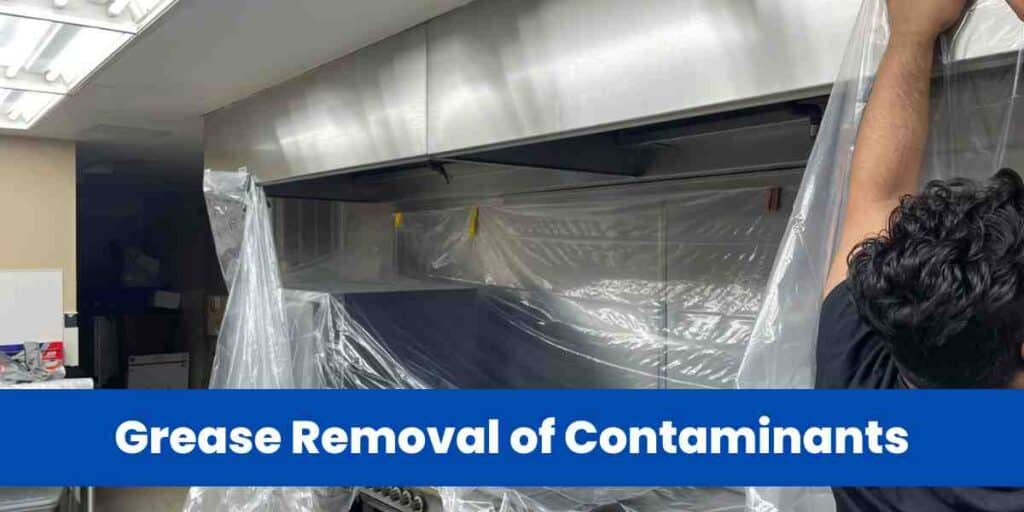 Grease Removal of Contaminants
Our proven methodology in grease removal of contaminants will ensure that your kitchen is safe and clean. We use cutting-edge processes, such as power washing and steam cleaning, to effectively remove grease buildups without causing damage, injury, or disruption to your operations.
Milton Hood Cleaning is the trusted and reliable source for all your kitchen hood cleaning needs. When it comes to grease removal, we've got you covered!
What People Are Saying
See what our customers are saying about us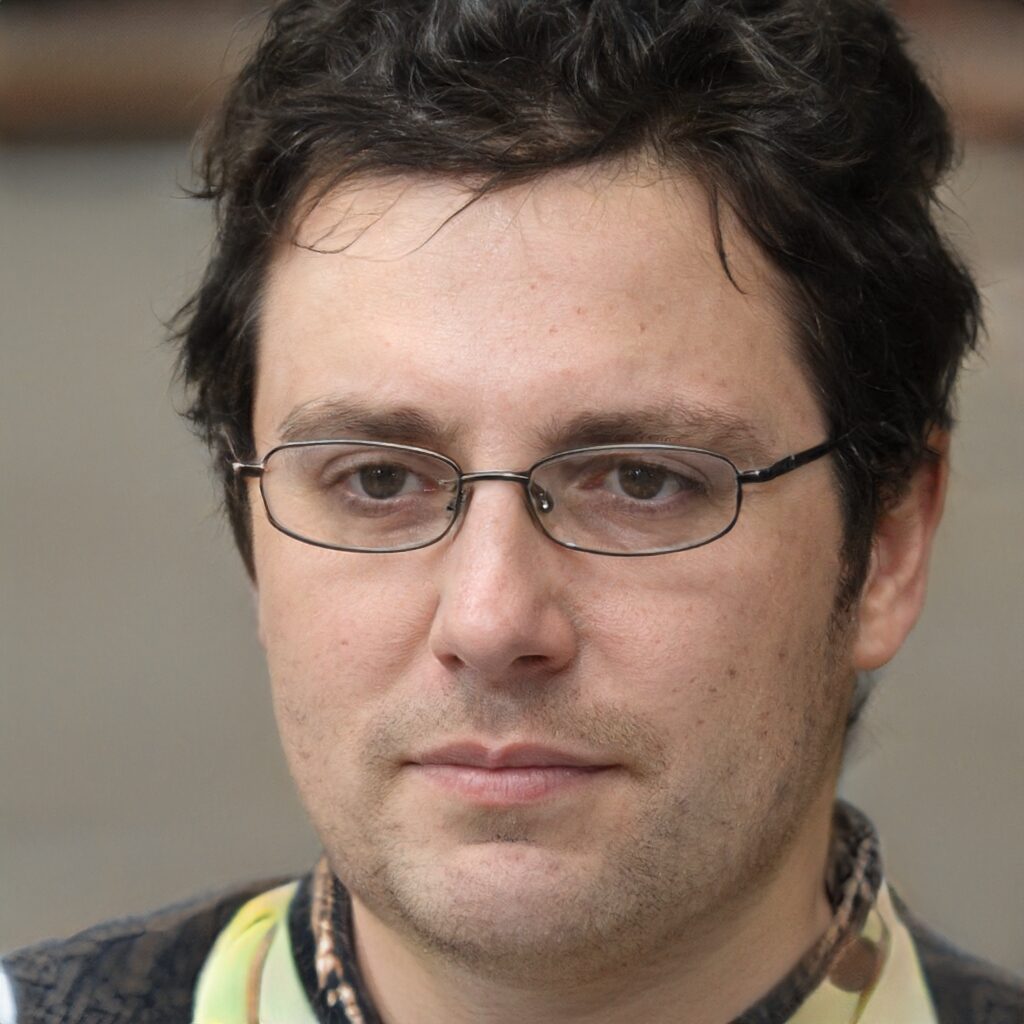 Great service. Can highly recommend.
Schedule maintenance always performed to our level of satisfaction. Well done. Thank you.
Milton Hood Cleaning did a great job cleaning our kitchen exhaust h foods. Thanks again.
Milton Hood Cleaning | Milton ON | L0P 0A1 | 289-401-1377